Mariam Ansari, renowned for her acting talent and hailing from a prominent celebrity family, recently welcomed her first child with husband Owais Khan, a beautiful baby girl. They joyfully shared this news through a pregnancy photoshoot just before the baby's arrival.
However, Mariam Ansari faced criticism for sharing her pregnancy photos on her social media profile, as such photoshoots are not as commonly seen or widely accepted in Pakistan compared to some other regions. In response to the negativity surrounding her pregnancy pictures, Mariam decided to address her critics.
She acknowledged the negative comments and backlash regarding her pregnancy photos and firmly asserted that her profile, her pictures, and ultimately her choices are hers to make. Mariam Ansari emphasized that pregnancy is a natural and beautiful part of life, and there is no reason to feel ashamed about sharing this experience with her followers.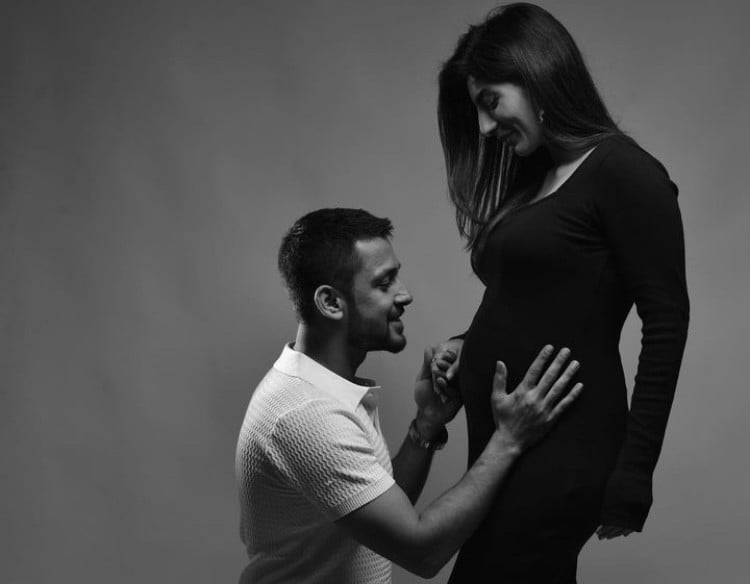 Mariam Ansari's decision to respond to her critics reflects her self-assuredness and her commitment to openly celebrating the journey of motherhood. Despite facing criticism, she remains proud of her pregnancy pictures and unapologetically asserts her right to share them with her fans and followers.
As a prominent member of a celebrity family and a respected figure in the entertainment industry, Mariam Ansari's candid response conveys a message of empowerment to women, encouraging them to embrace their life experiences and choices, regardless of societal norms or criticisms. Her bold stance underscores the importance of celebrating all facets of life, including the path to motherhood.